Astrobotic to host Celestis' next lunar memorial spaceflight
Astrobotic's Peregrine Lander on the lunar surface. Image Credit: Astrobotic

As Celestis prepares for our second lunar memorial spaceflight, we're excited to have selected Astrobotic as our partner and the host for the Tranquility Flight.
Do you feel a thrill when you look up at the Moon? With a Celestis Lunar Memorial Spaceflight, you or your loved one can have a permanent memorial on the lunar surface. Tranquility will fly on Astrobotic's Peregrine Mission One, the first American spacecraft to land on the Moon since Apollo. Peregrine Mission One will be launched from Cape Canaveral, Florida and land in an area on the northeastern part of the Moon called "Lacus Mortis." The Celestis memorial capsules carrying cremated remains and DNA will remain on the Moon as a permanent tribute to the intrepid souls who never stopped reaching for the stars. Each time you view the Moon you'll know your loved one is in a place few have ever gone.
Founded in 2007 and based in Pittsburgh, Pennsylvania, Astrobotic is a space robotics company that seeks to make space accessible to the world. Their lunar landers and rovers deliver payloads to the Moon for companies, governments, universities, non-profits, and individuals. They are also developing advanced space robotics capabilities such as terrain relative navigation, mobile robotics for lunar surface operations, and reliable computing systems for mission-critical applications. The company has more than 30 prior and ongoing NASA and commercial technology contracts and a corporate sponsorship with DHL.


Contact us for more information or to receive launch updates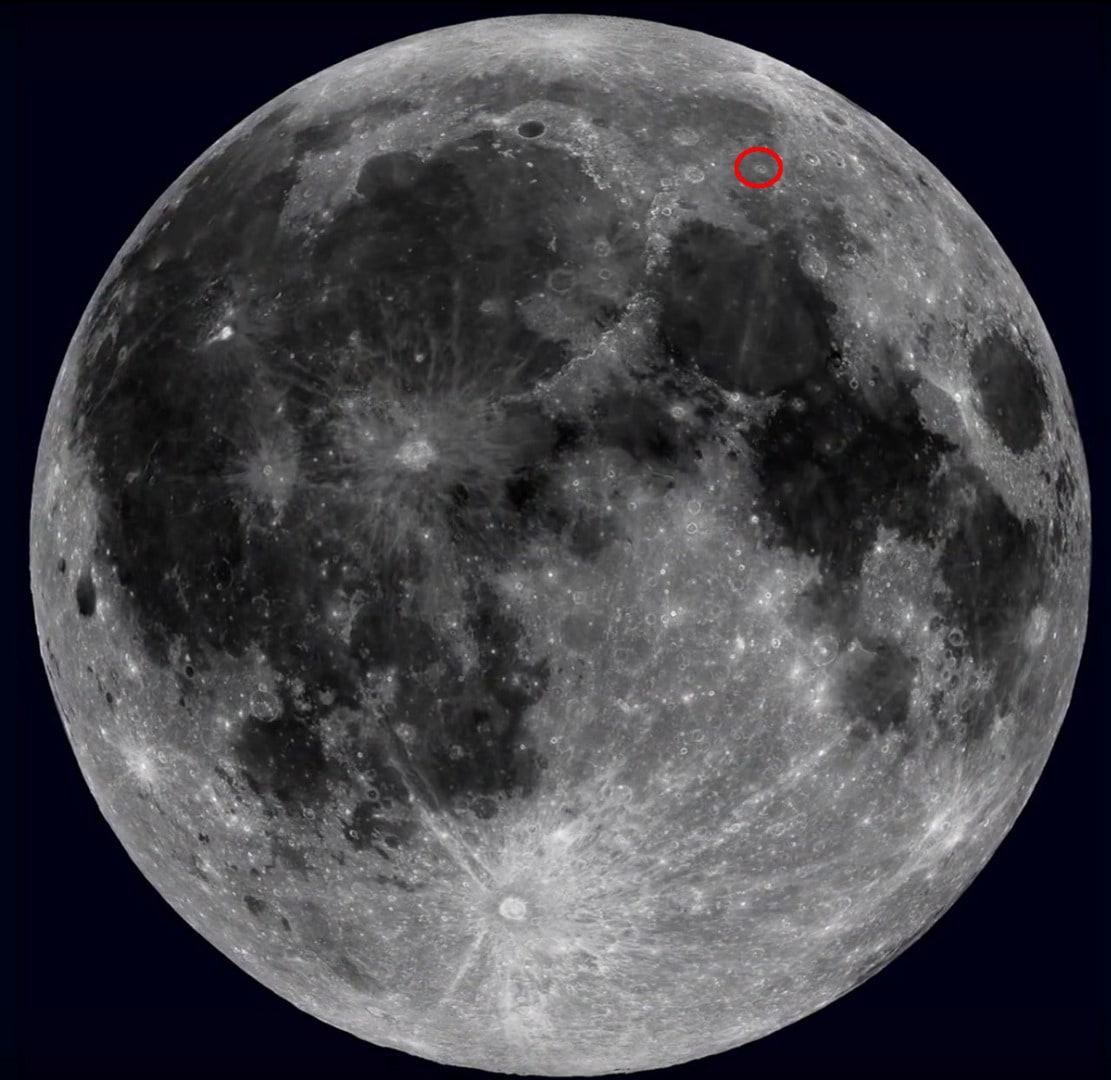 Astrobotic's Peregrine Mission One, carrying the cremated remains and DNA of Celestis Tranquility Flight participants, will touch down in the Lacus Mortis region of the Moon. Image Credit: Celestis, Inc.
Honored Participants
A wide variety of people will fly on board the Celestis Tranquility Memorial Spaceflight, such as:
Mareta West, the lunar geologist at NASA who determined the crucial site for the first landing on the Moon;
Gregory Donley, a Sector President at Northrop Grumman;
Robert Selin, an engineer with a distinguished career in aerospace;
Raymond Merling, a steelworker from Maryland;
Marj Krueger, who worked at NASA and became a science fiction author;
Marj's spouse, Roger Krueger, a mechanical engineer at NASA who co-authored multiple technical publications in thermodynamics;
Robert Gable, an airline executive;
Timothy Heaps, an engineer who worked on the International Space Station and at NASA JPL on a Mars rover;
Brian Ford, a British math teacher;
Joanne Egli, an American high school chemistry teacher;
Chadley Durasa, a public relations professional;
Mayo Broussard, a California businessman.
Click here to read the stories of the people whose lives will be commemorated on the Celestis Tranquility Flight.
What People Are Saying
"Celestis will launch some of Gregg's ashes into space, so he can dance amongst the stars for eternity."
-- The Family of Gregory Donley
"It is an honor for his four daughters to be able to make his wish come true and to be able to send him to the Moon. We, his daughters, other family members, and friends that knew him, miss him deeply and we wish him Godspeed on his journey '… to where no man has gone before.'"
-- The Family of Robert Gable
"It is fitting that Bob will make it into space. We will look towards the heavens, up to the Moon, and know he is peaceful and watching over us."
-- The Family of Bob Selin
Contact Us to make a reservation for the Celestis Tranquility memorial spaceflight.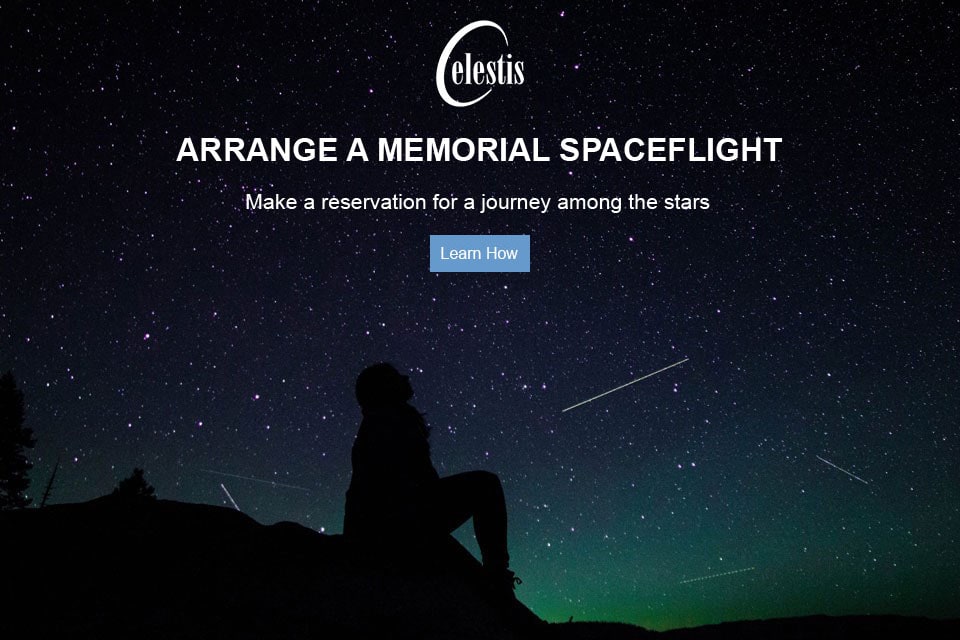 Further Reading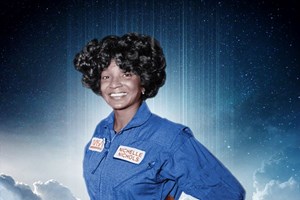 When Star Trek's Nichelle Nichols died in late July at age 89, she was lauded as the trailblazer she was during her lifetime. However, her story is far from over. In early 2023, she will fly alongside the DNA of her son, Kyle Johnson, aboard Celestis' Enterprise Flight. In addition, the Nichelle Nichols Foundation – announced today, on what would have been her 90th birthday – will continue to promote diversity in STEM fields.

By Celestis on 12/28/2022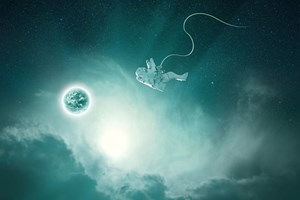 Why did Celestis' Director of Content, Emily Carney, purchase her own Celestis MindFile™? The answer is not as apparent as it might seem.

By Emily Carney on 11/25/2022