A spaceflight honoring 100 years and over 1,000 people
Share
A spaceflight honoring 100 years and over 1,000 people

:
[caption id="attachment_1808" align="aligncenter" width="560"]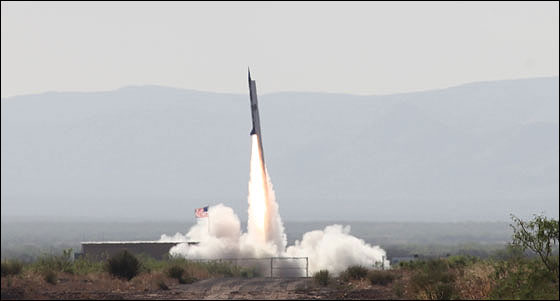 Launch of the Centennial Flight from Spaceport America, New Mexico[/caption] The June 21, 2013 launch from Spaceport America, New Mexico of the Celestis Centennial Flight -- which was named in honor of the 100th anniversary of New Mexico's statehood -- marked the cumulative flight of over 1,000 Celestis flight capsules into space over the course of Celestis' company history. Like Celestis families of other memorial spaceflights, the family members who travelled to
Spaceport America
 found that the launch and all of the Celestis activities associated with it were made for an emotionally-moving experience. Family members and friends participated in the Centennial Flight's launch-related events, which included:
- A tour of mission control, the launch pad and Spaceport America;
- Sharing memories of their departed loved ones in a non-sectarian memorial service for all of those on board the mission; and
- Viewing the thrilling launch!
After the flight each family received their loved one's flown space capsule -- with the cremated remains still inside -- as a keepsake. Families also received a video of the launch and related activities, as well as a Launch Certificate. [embed]https://youtu.be/Rjr2me9c5nQ[/embed] Among the people aboard this memorial spaceflight were:
- Greatly admired Hatch, New Mexico Mayor Judd Nordyke, who was an early advocate for Spaceport America;
- Candy Johnson, an American dancer who appeared in several of the Frankie Avalon 'Beach Party' films of the 1960s, thrilling audiences with her highly energetic dance style;
- Johnson's sister, Gayle Johns; and
- Maria Swan who was crowned "Miss World Argentina" in 1967 and became Argentina's first female airline pilot.
The mission flew aboard an
UP Aerospace
SpaceLoft XL launch vehicle, which has flown each of Celestis' Earth Rise service missions. The spacecraft followed a trajectory like that flown by the astronauts on NASA's early Gemini missions by flying into space and, after experiencing the zero gravity environment, returning to Earth. The Centennial Flight flew to an altitude of 73.9 miles (118.9 kilometers) and landed at White Sands Missile Range, New Mexico approximately 23 miles (37 kilometers) downrange. This was Celestis' 5th Earth Rise mission and 12th overall memorial spaceflight.  Starting at just $1,295, the Earth Rise Service is a popular memorial spaceflight choice which, unlike other options such as Earth Orbit and lunar memorial missions, returns the flown cremated remains to the family.
Read more about the Celestis Earth Rise Service....
Further Reading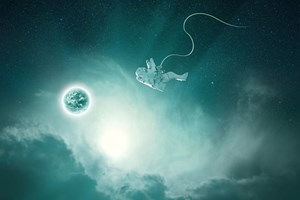 Why did Celestis' Director of Content, Emily Carney, purchase her own Celestis MindFile™? The answer is not as apparent as it might seem.

By Emily Carney on 11/25/2022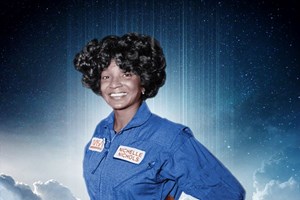 When Star Trek's Nichelle Nichols died in late July at age 89, she was lauded as the trailblazer she was during her lifetime. However, her story is far from over. In early 2023, she will fly alongside the DNA of her son, Kyle Johnson, aboard Celestis' Enterprise Flight. In addition, the Nichelle Nichols Foundation – announced today, on what would have been her 90th birthday – will continue to promote diversity in STEM fields.

By Celestis on 12/28/2022