Share
The New Frontier Flight

:
[caption id="attachment_1757" align="alignleft" width="350"]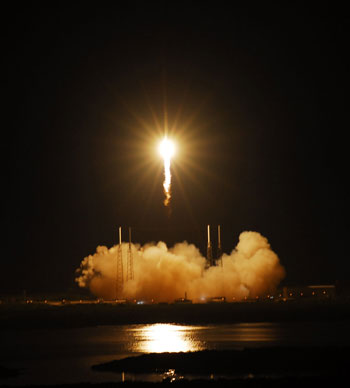 Launch of the New Frontier Flight, May 22, 2012, Cape Canaveral, Florida[/caption] Have you ever heard of a memorial being conducted at night? That's what Celestis did when it launched the ashes of 320 mission participants into space May 22, 2012 from Cape Canaveral, Florida. Nighttime launches are spectacular events – especially when someone you loved is on board. The Celestis families who witnessed the liftoff of The New Frontier Flight were overcome with joy as the launch vehicle carrying their loved ones' ashes ascended into the night sky, like a star joining the heavens above. Among the people on Celestis' New Frontier Flight were
Star Trek
actor
James Doohan
("Mr. Scott"), musician
Randy Van Warmer
– known for his hit song, "Just When I Needed You Most" – and Mercury 7 astronaut
L. Gordon Cooper
. In May 1963 Cooper piloted the Faith 7 spacecraft on the Mercury 9 mission – the last of the Project Mercury missions. In August 1965 he commanded the Gemini 5 mission, where he and astronaut Charles Conrad set a new space endurance record at the time, orbiting Earth for approximately eight days. [caption id="attachment_1788" align="aligncenter" width="481"]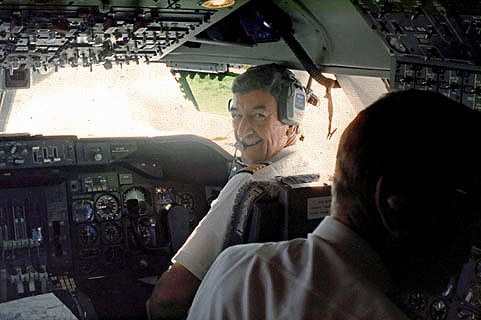 Pilot Ralph (Peter) T. Peterson Jr. flew on the New Frontier Flight. For his online Celestis biography his wife wrote, "Peter really wanted to fly on a space mission, and was so disappointed when that couldn't happen. I made a promise to him many years ago, that he would one day go into space; hence his final mission will fulfill his dream."[/caption] Yet the overwhelming majority of
New Frontier Flight participants
were everyday people from various walks of life. There were engineers, pilots, homemakers, a plumber, entrepreneurs, a delivery truck driver, educators, students, doctors, a police officer, and artists. They hailed from the United States, Canada, Germany, the United Kingdom, China, India, Taiwan, Japan, Australia, The Netherlands, France, South Africa and Russia. While they had different backgrounds, they had families and friends who wanted to commemorate their lives in a truly unique way that reflected their interests in space exploration, science fiction and the stars above.
View video of the New Frontier Flight launch
Reservations are open for the next Celestis Earth-orbiting mission, which is scheduled for launch from the Cape this year. Celestis families will travel to Florida, view the rocket, tour NASA-KSC, attend the Celestis memorial service, and experience the excitement of liftoff from the cradle of the American space program!
Contact us for more information...
Learn more about the New Frontier Flight...
Further Reading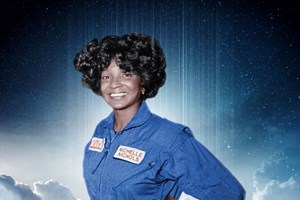 When Star Trek's Nichelle Nichols died in late July at age 89, she was lauded as the trailblazer she was during her lifetime. However, her story is far from over. In early 2023, she will fly alongside the DNA of her son, Kyle Johnson, aboard Celestis' Enterprise Flight. In addition, the Nichelle Nichols Foundation – announced today, on what would have been her 90th birthday – will continue to promote diversity in STEM fields.
By
Celestis
Opens in a new window.
Opens an external site.
Opens an external site in a new window.
Subscription Result
Note: It is our responsibility to protect your privacy and we guarantee that your email address will be completely confidential.
×

Close