Share
The Music of Celestis

:
[caption id="attachment_1740" align="alignleft" width="350"]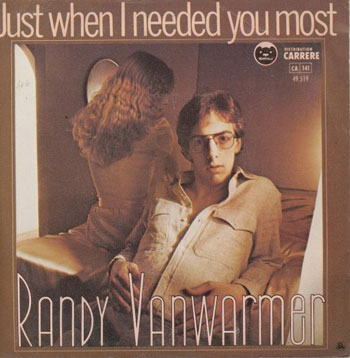 Randy VanWarmer has flown on several Celestis memorial spaceflights. Image Credit: Pinterest.com[/caption] Celestis memorial spaceflights are emotionally moving experiences, often driving families to cry tears of joy as they witness the liftoff of their departed loved ones into space. So it's not surprising that musicians have composed songs about Celestis and have flown on its memorial spaceflights. Celestis' most famous musical participant was the late singer-songwriter
Randy VanWarmer
, known best for his 1979 hit single, "Just When I Needed You Most." VanWarmer always dreamt of becoming an astronaut – a dream that was reflected in his song, "I'm Gonna Build Me a Rocket," and in the cover of his "Terraform" album where he is featured wearing an Apollo-era spacesuit. Whether it's Randy VanWarmer, a Russian band that created an album inspired by Celestis (see below), or a Celestis participant and pilot who was the subject of a country music song, the music of Celestis reflects the essence of Celestis – the fulfillment of the dream of spaceflight. Celestis is the only company on the planet to have successfully conducted Memorial Spaceflight missions. Visit us at
Celestis.com
for more information or to arrange a Memorial Spaceflight for yourself or a loved one.
"Another Time Another Place" from the album "Celestis: Space Ceremonial Music" composed and performed by the Russian band Cyclotimia, inspired by Celestis memorial spaceflights
Further Reading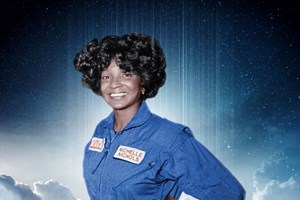 When Star Trek's Nichelle Nichols died in late July at age 89, she was lauded as the trailblazer she was during her lifetime. However, her story is far from over. In early 2023, she will fly alongside the DNA of her son, Kyle Johnson, aboard Celestis' Enterprise Flight. In addition, the Nichelle Nichols Foundation – announced today, on what would have been her 90th birthday – will continue to promote diversity in STEM fields.
By
Celestis
Opens in a new window.
Opens an external site.
Opens an external site in a new window.
Subscription Result
Note: It is our responsibility to protect your privacy and we guarantee that your email address will be completely confidential.
×

Close