Reservations are open for our next Earth Orbit mission, The Heritage Flight
Share
Reservations are open for our next Earth Orbit mission, The Heritage Flight

:
Celestis is preparing to launch its seventh Earth Orbit memorial mission, which will occur from Cape Canaveral, Florida. Celestis has named this mission "The Heritage Flight" in honor of the rich history of Cape Canaveral Air Force Station and NASA's neighboring Kennedy Space Center. The people whose ashes will fly aboard this mission will follow in the footsteps of the many astronauts who flew from the Cape, including Mercury 7 astronauts such as Alan Shepard, John Glenn, and the late
L. Gordon Cooper
. Indeed, Cooper has flown on several Celestis memorial spaceflights.
NASA Astronaut John McBride speaks in Cape Canaveral to Celestis families attending the Celestis New Frontier Flight memorial service held on "L-1" -- the day before the scheduled launch of their loved ones into Earth orbit.
---
What better way to commemorate the life of someone who was fascinated by the space program, dreamed of flying in space, or wondered at the beauty of the night sky than to make them part of a Celestis memorial launch out of Cape Canaveral? Reservations are now open for this historic mission. Celestis is the only company on the planet to have successfully conducted Memorial Spaceflight missions. Visit us at
Celestis.com
for more information or to arrange a Memorial Spaceflight for yourself or a loved one. [caption id="attachment_1726" align="aligncenter" width="560"]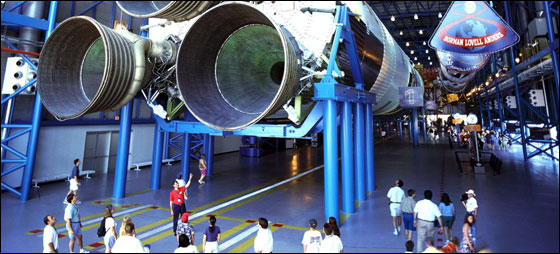 Viewing the Saturn V rocket is just one of the attractions you can view at the Kennedy Space Center Visitor Complex. Image Credit: Pinterest.com[/caption]
Further Reading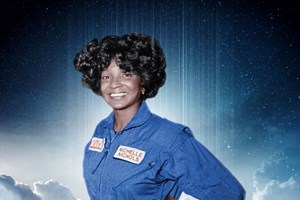 When Star Trek's Nichelle Nichols died in late July at age 89, she was lauded as the trailblazer she was during her lifetime. However, her story is far from over. In early 2023, she will fly alongside the DNA of her son, Kyle Johnson, aboard Celestis' Enterprise Flight. In addition, the Nichelle Nichols Foundation – announced today, on what would have been her 90th birthday – will continue to promote diversity in STEM fields.
By
Celestis
Opens in a new window.
Opens an external site.
Opens an external site in a new window.
Subscription Result
Note: It is our responsibility to protect your privacy and we guarantee that your email address will be completely confidential.
×

Close