Celestis and its parent company, Space Services, Inc., have repeatedly led the way forward in humanity's future in space. Among the Celestis Firsts:
The first private enterprise to launch a rocket into outer space! On September 9, 1982, Space Services Inc. of America – under the direction of Mercury 7 astronaut Donald K. "Deke" Slayton – made history with the launch of Conestoga 1 from Matagorda Island, Texas. Prior to liftoff, Space Services cleared all regulatory hurdles for the launch, laying the legal foundation for future commercial spaceflights.
The first private memorial spaceflight! Celestis made history in 1997 when it became the first company to fly people's ashes into space. The mission, called "The Founders Flight," carried the ashes of Star Trek creator Gene Roddenberry, 1960s icon Timothy Leary and 22 others into Earth orbit.

Contact us for more information or to receive launch updates
On April 21, 1997 an Orbital Sciences Corporation Stargazer aircraft took off from the Canary Islands, Spain, carrying a Pegasus launch vehicle with the Celestis payload. After carrying the Pegasus XL booster to an altitude of approximately 38,000 feet, the Stargazer released the winged rocket for a five-second, dramatic free fall before the main engine ignited, powering the three-stage solid fuel vehicle into low Earth orbit.
The individual flight capsules remained within the Celestis spacecraft throughout its orbit and re-entered the atmosphere May 20, 2002 northeast of Australia. This Celestis Earth Orbit Service launch garnered worldwide media coverage, including the BBC, CNN, the New York Times, and the Washington Post. The Founders Flight was the first of many Celestis memorial spaceflights to come.
The first lunar burial! Celestis provided its first Luna Service mission by helping friends of noted planetary geologist Dr. Eugene Shoemaker include a symbolic portion of Dr. Shoemaker's cremated remains on the NASA Lunar Prospector mission launched January 6, 1998 from Cape Canaveral Air Force Station, Florida. On July 31, 1999 the spacecraft impacted the lunar surface inside a permanently shadowed crater near the south lunar pole, creating a permanent monument to Dr. Shoemaker.
Space Services was also the first company to:
Sign an agreement with NASA for the use of a national launch range – Wallops Island, Virginia;
Receive a contract from NASA for the provision of commercial launch services – Consort 1/Starfire;
Develop a commercial land remote sensing venture – Space America; and,
File an application with the Federal Communications Commission for a low earth orbit communications satellite constellation – Globesat Express.
Putting Families First
Celestis continues to make space history with each of our launches. We're the only company that has successfully flown memorial spaceflights. While there are many Celestis Firsts, Celestis puts our clients first. We have been honored to fly more people in space than all of the world's space agencies combined. As the families that have entrusted us to fulfill their loved ones' dreams of spaceflight can attest, we treat each of our clients with the utmost respect, keeping them fully informed of launch preparations, and providing them a meaningful and emotionally moving way to honor the lives of their loved ones. Contact us today to commemorate the life of your departed loved one.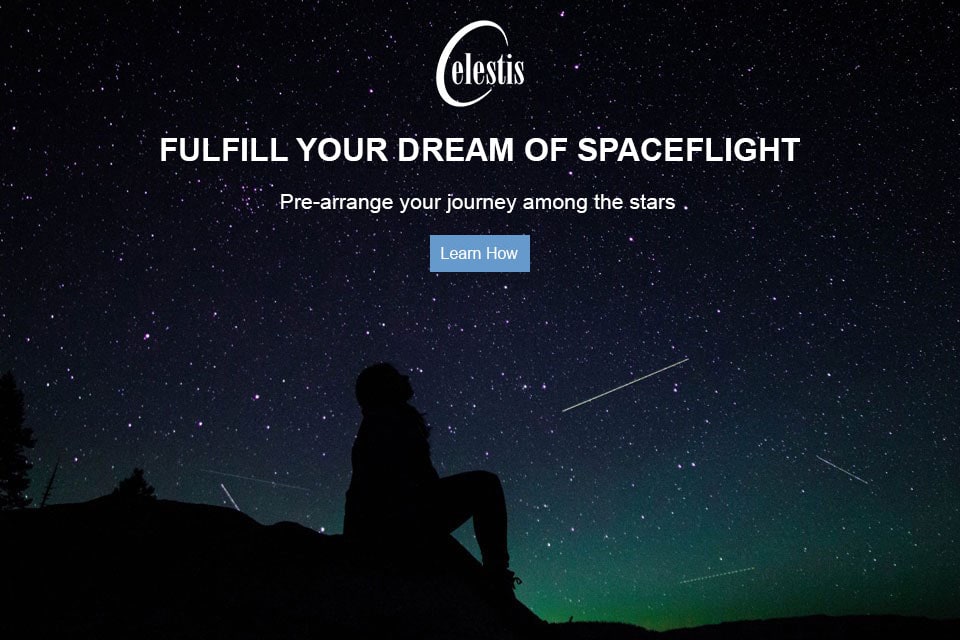 Further Reading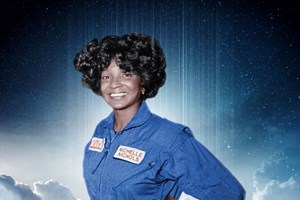 When Star Trek's Nichelle Nichols died in late July at age 89, she was lauded as the trailblazer she was during her lifetime. However, her story is far from over. In early 2023, she will fly alongside the DNA of her son, Kyle Johnson, aboard Celestis' Enterprise Flight. In addition, the Nichelle Nichols Foundation – announced today, on what would have been her 90th birthday – will continue to promote diversity in STEM fields.
By
Celestis
Opens in a new window.
Opens an external site.
Opens an external site in a new window.
Subscription Result
Note: It is our responsibility to protect your privacy and we guarantee that your email address will be completely confidential.
×

Close