Douglas H. Trumbull, a Legendary VFX Pioneer, Filmmaker & Director, Artist, Inventor, Storyteller, Teacher, Mentor
 
The legendary filmmaker, and visual effects pioneer Douglas H. Trumbull, who has been at the forefront of the field for decades, passed away following a stroke and complications from mesothelioma on February 7th, 2022.
Douglas Hunt Trumbull was born in Los Angeles, California on April 8th, 1942. His mother, Marcia Hunt Trumbull was an artist. His father, Donald E. Trumbull was an aerospace engineer who briefly worked in Hollywood creating visual effects for the movie industry. As a child, Douglas was fascinated and comfortable with mechanical and electrical devices. Early on he discovered his artistic abilities and began training. He always loved sci-fi and started creating his own illustrations of the imaginary worlds beyond Earth and the ships to get you there.
Visionary filmmaker, innovator, artist and entrepreneur, Douglas Trumbull enjoyed a long and prestigious technological and creative career in filmmaking and entertainment technologies. In addition to theatrical films, he directed expo and special venue films, videos and attractions and commercials. Douglas has been awarded more than twenty-five patents, including one for the first entertainment simulator rides (BACK TO THE FUTURE – THE RIDE at Universal Studios) and another for the Academy Award-winning SHOWSCAN® process for high speed 70 mm cinematography and most recently a Method and Apparatus for Projecting 2D and 3D Motion Pictures at High Frame Rates.
DOUGLAS TRUMBULL'S WORK HAS BEEN RECOGNIZED INTERNATIONALLY AND HIS ACHIEVEMENTS ARE LEGENDARY:
• In 1964, while working for Graphic Films creating technical illustrations for documentary films for NASA & the Air Force, Trumbull created multiplane artwork and illustrations for the Travel and Transportation Pavilion at the World's Fair in New York. The film To the Moon and Beyond kickstarted Trumbull's career when the film was seen by Stanley Kubrick and Arthur C. Clarke, and led to Trumbull's pioneering work of the future.
• In 1966 Trumbull began work on the Special Photographic Effects for Kubrick's 2001: A Space Odyssey, which subsequently won the Academy Award for Best Visual Effects in 1968.
• In 1969 Trumbull formed his own company and provided visual effects for Robert Wise's Andromeda Strain.
• In 1970 Trumbull wrote and directed his first feature motion picture Silent Running, which utilized extensive process photography on a very small budget.
• From 1971 through 1973 Trumbull produced myriad television commercials and special projects, including ABC television station ID logos using slit-scan technology developed for the Stargate sequence in 2001.
• In 1974 Trumbull formed FUTURE GENERAL CORPORATION as a subsidiary of Paramount Pictures, subsequently developing the first 3D interactive computer game with live action characters, the SHOWSCAN process of high speed 60 frames per second 70mm photography and giant screen projection, and the first entertainment simulator ride.
• In 1974 Trumbull created MAGICAM with Paramount Pictures, an advanced real-time visual effects system for compositing live actors into miniature sets. This system was utilized on many successful television commercials, including for IBM, as well as Carl Sagan's series The Cosmos.
• In 1976 Trumbull provided special photographic effects for Steven Spielberg's Close Encounters of the Third Kind, which won an Academy Award Nomination for Best Visual Effects.
• In 1979 Trumbull provided special photographic effects for Paramount's production Star Trek: The Motion Picture.
• In 1981 Trumbull provided special photographic effects for Ridley Scott's Blade Runner, which won an Academy Award Nomination for Best Visual Effects.
• In 1982 Trumbull directed and produced Brainstorm, the acclaimed yet ill-fated production during which Natalie Wood drowned in an unrelated accident. At that time Trumbull decided to put his directorial career on hold and depart Los Angeles.
• In 1984 Trumbull directed and produced the SHOWSCAN film Let's Go, for the TOSHIBA pavilion at the Tsukuba Expo.


 
• In 1985 Trumbull assisted in the SHOWSCAN production DISCOVERY for the British Columbia Pavilion at Expo 86 in Vancouver, BC.
• In 1987 Trumbull relocated to his new company BERKSHIRE MOTION PICTURES in Western Massachusetts, where he soon wrote and directed the simulator ride attraction BACK TO THE FUTURE – THE RIDE, for Steven Spielberg and Universal Studios.
• In 1988 Trumbull produced and directed the SHOWSCAN film Leonardo's Dream for the Italian government.
• In 1990-92 Trumbull's new company THE TRUMBULL COMPANY produced three multi-million dollar attractions for the Luxor Hotel in Las Vegas, titled SECRETS OF THE LUXOR PYRAMID. This project won the award for Best Virtual Reality by the Digital Hollywood Awards.
• In 1994 Trumbull merged his company RIDEFILM CORPORATION with IMAX and helped develop the master plan to take IMAX public and bring the company into the commercial entertainment marketplace, raising over $300M in a successful IPO. Trumbull served three years as Vice Chairman of IMAX, beginning early work on virtual set technologies and virtual sets for IMAX. IMAX management chose not to pursue this new technology nor produce its own films, so Trumbull did not renew his employment contract.
• In 1997 Trumbull formed ENTERTAINMENT DESIGN WORKSHOP (EDW) to develop advanced technologies for virtual sets, electronic cinematography, motion control, and real-time image compositing techniques. EDW completed work on The Book of Pooh, a virtual set television series for Disney Studios based upon the beloved classic Winnie the Pooh, using Bunraku puppets.
• In 1998-99 EDW provided creative, engineering, and digital technology services to HITACHI, developing a prototype all-electronic simulation ride, with a joint-venture marketing deal with IMAX. This product went into production in Japan.
• In 2000 EDW provided virtual sets, digital technology, and creative production support for a pilot and 52 episodes of Disney's Book of Pooh television series. This project has been very profitable for Disney, and fully demonstrated the viability of virtual sets and electronic cinematography for productions of all kinds.
• Trumbull spent several years researching, developing & writing several screenplays for science fiction films.
• In 2006 Trumbull continued his development of Virtual Sets and Locations, toward his goal of making his films at a fraction of Hollywood budgets. Working with Sorensen International Design, Unreel, General Lift, Limelight, Canon USA, Vision Research, Abel Cine, Christie Digital, Dolby Laboratories, Adobe Systems, Intel, nVidia, Stewart Filmscreen and many others toward a shared goal of reinvigorating the theatrical motion picture experience.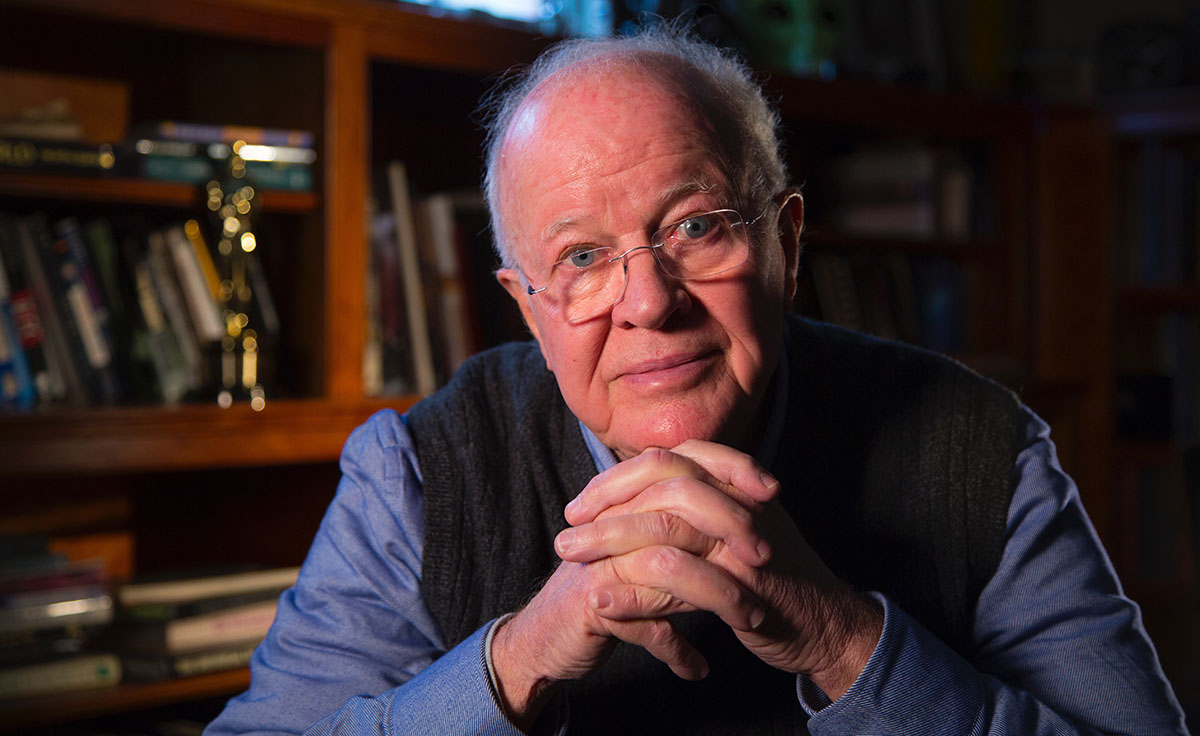 • Douglas formed TRUMBULL VENTURES LLC and pioneered the application of digital cameras and digital projectors via various experiments to explore the creative application of high frame rates in 2D and 3D, including the radical new concept of variable frame rates applied to objects, performers, and action as needed via a patented technology called SHOWSCAN DIGITAL.
• Trumbull built and operated a motion picture production laboratory & stage, TRUMBULL STUDIOS, in Western Massachusetts, where he developed film projects, full-scale photographic and projection systems, testing and shooting demonstration productions that validated a revolutionary new and immersive cinematic experience (Magi), exploring a new language of "first person" experience, allowing audience members to feel that they are in the movie.
• Trumbull built a new Magi screening concept called the Magi Pod. It offers a super immersive "Giant Screen" experience in a small 70 seat theater at fraction of conventional theater costs.
• While continuing to write, tour and speak to film students and technology companies around the world, he continued to be fascinated with the challenges of making movies for theatrical viewing. Trumbull continued to test and experiment with cameras and push the edge of giant screen, high frame-rate, extreme brightness 3D and virtual digital production. He wrote, experimented and developed a new "first person" cinematic language that could seem like a live event.
• Trumbull's vision included the production of the first short film in his new process, to be exhibited in the Magi Pod, that brings back the showmanship and spectacle of the original large screen productions. Trumbull wrote, produced, directed, edited, and created visual effects post production on a ten-minute demonstration film titled UFOTOG. The film was shot in 3D at 120 frames per second using 4K Canon C500 cameras, Codex recorders, Avid Media Composer, Eyeon Fusion and Generation, General Lift motion control systems, Christie Digital 4K projectors, RealD and Dolby 3D processes, Dolby Atmos sound, and high bandwidth mass storage from Virident, Intel, and others using advanced CPU and GPU systems from nVidia.
• In 2011, Douglas consulted and worked with Terrence Malick on his film The Tree of Life.
• In 2018, Trumbull was an executive producer for The Man Who Killed Hitler and then the Bigfoot with director, Robert Krzykowski and old partner Richard Yuricich.
• That same year he participated in Gregory Wallet's Trumbull Land.
• Since 2021, he has been developing a documentary about the science and art of 2001: A Space Odyssey with a group headed by producer Mike Medavoy and his company Phoenix Pictures.
• Trumbull also has been developing a script for feature science fiction film with a working title of "Moons over Enigma" with John Sayles and Phoenix Pictures. The film proposes the use of 4K digital laser projections on a stage with a hemispheric screen in order to utilize the latest UnrealEngine (UE4 or UE5) to provide photorealistic background imagery during the live action shooting.
• Throughout the years, Douglas continued to study and experiment with high frame rate movie making in 3D and 2D. He worked with miniatures and organic effects whenever possible. He continued to explore the potentials of "immersive cinema". Douglas encouraged young filmmakers to always "think outside the box" as he had learned from Stanley Kubrick many decades before.
DOUGLAS TRUMBULL RECOGNIZED AROUND THE WORLD
Trumbull regularly presented keynote addresses to trade organizations, colleges, universities, and film festivals around the world where he received many awards for his innovative technological and creative contributions to filmmakers, filmmaking and large screen formats. Trumbull was the recipient of the American Society of Cinematographer's Lifetime Achievement Award for his outstanding contributions in the field of filmmaking. In 2010, Douglas was inducted by the Science Fiction Hall of Fame. In 2011, he received the SMPTE Presidential Proclamation. Douglas is an Honorary Member of the Visual Effects Society, an award only a few have received. In 2012, Trumbull was honored with the Tesla Award from the International Press Academy, and the George Mellies Award was presented to him by the Visual Effects Society. He proudly accepted the Prestigious Gordon E. Sawyer Academy Award from the Academy of Motion Picture Arts and Sciences. He has been honored around the world for his inspiring & innovative work. In May 2013, he received an honorary doctorate degree at the Academy of Art University in San Francisco. In 2016, he received the Progress Medal from the Society of Motion Picture and Television Engineers. Douglas always pushed boundaries to create breathtaking images of the future and space for the entertainment industry.
DOUGLAS TRUMBULL HOBBIES
Douglas loved the water as much as the sky. He sailed, swam and boated. He loved models and boatbuilding. He had a sail plane for a while. Doug enjoyed his farm and animals. He hiked the beautiful back roads and trails of the Berkshires. He enjoyed ending his day around the fire pit with family and friends.
DOUGLAS TRUMBULL SURVIVED BY
Douglas H. Trumbull is survived by his wife, Julia Hobart Trumbull and stepchildren, Emily R Irwin and her husband Joshua Irwin, John E. Culleton, Ethan J. Culleton as well as grandchildren; Julian Edelman, Lily Edelman, Willow Culleton, Oskar Culleton, Jasper Irwin and River Culleton.
He also leaves his first wife, Cherry Foster Trumbull, their children Andromeda Trumbull Stevens and Amy Trumbull and grandchildren; Jackson Moon, Tyler Kagy, Sarah Kagy. His sister, Betsy Hardy and husband Tim Hardie, and half sisters; Kyle Trumbull-Clark, Mimi Erland and a stepsister, Katharine Blank and a stepson, John Vidor.
His second wife, Ann Vidor, her son Charles Vidor and Doug's sister, Susie Chapin preceded him in death.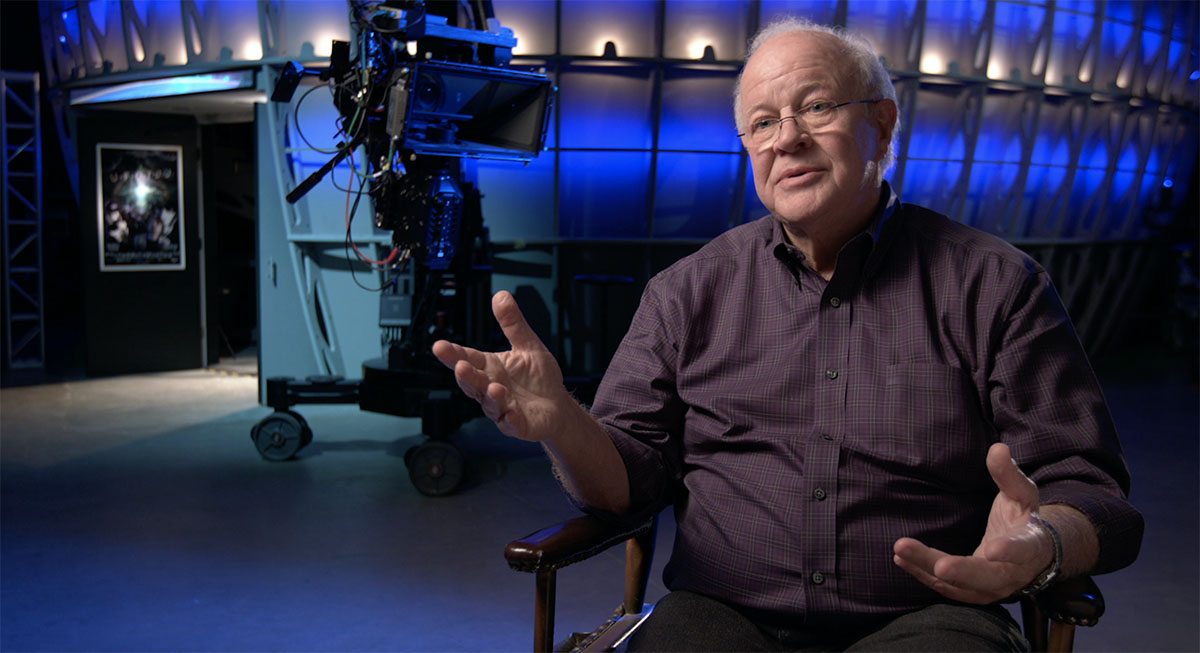 A FINAL MESSAGE
After over twenty years, side-by-side, day and night, I say goodbye to my best friend, partner, true love and soul mate, Douglas Trumbull.
When we joined forces, new paths were imagined. He was the Sun in our universe, our guiding light. We adventured together on land and sea. His passion was infectious. We worked together to realize his dreams. He loved his life in the Berkshires on his farm with all of his animals. He was a caring lover, father, brother, grandfather, friend, mentor, true artist and visionary.
Throughout his life, Douglas inspired and influenced the lives of countless people around the world. He embraced and supported the potential in us all. Doug was a kind, generous, brilliant, compassionate and respectful man. To those who were so lucky, he was a steadfast and compassionate friend.
Despite his battle with cancer, he continued to work to the very end on various projects. He continuously challenged the status quo of the movie industry. He was a fighter, a dreamer, a pioneer, eternally optimistic, perseverant inventor and creator.
Douglas helped us all imagine the unimagined with his movie magic. His impact will be remembered and felt forever.
DOUGLAS TRUMBULL FINAL FLIGHT ON CELESTIS MISSION
From his youth, throughout all of his life, Douglas was fascinated and in awe of the stars, planets, space and beyond. The mysteries of the universe, its beauty, grace and power inspired his imagination, his work and his life.
I can think of no greater honor and fitting adventure for Douglas to join his Star Trek friends on this final voyage on the Enterprise Flight into deep space.
Douglas,

May your spirit soar as you ride the deep space that you imagined so well. We will love you and miss you forever and see your beautiful blue eyes and sweet smile as we look to the sky and heavens beyond.

My heart is full of you.
Always ~ Julia Trumbull