Harmony Flight Details
Mission Status: Open For Reservations
Honor the dream and memory of your departed loved one aboard the next Earth Orbit Service spaceflight open for reservations. This Earth Orbit service includes
Personal flight capsule launched to Earth orbit aboard a commercial rocket.
Invitation to attend the launch and view from a preferred location.*
Attendance at the non-sectarian, pre-launch memorial service where you can share memories of your loved one.
Unable to travel to see the launch? No problem. Watch the memorial service and the launch live, via webcast. 
Service performance is guaranteed.
* Launch dates are subject to change.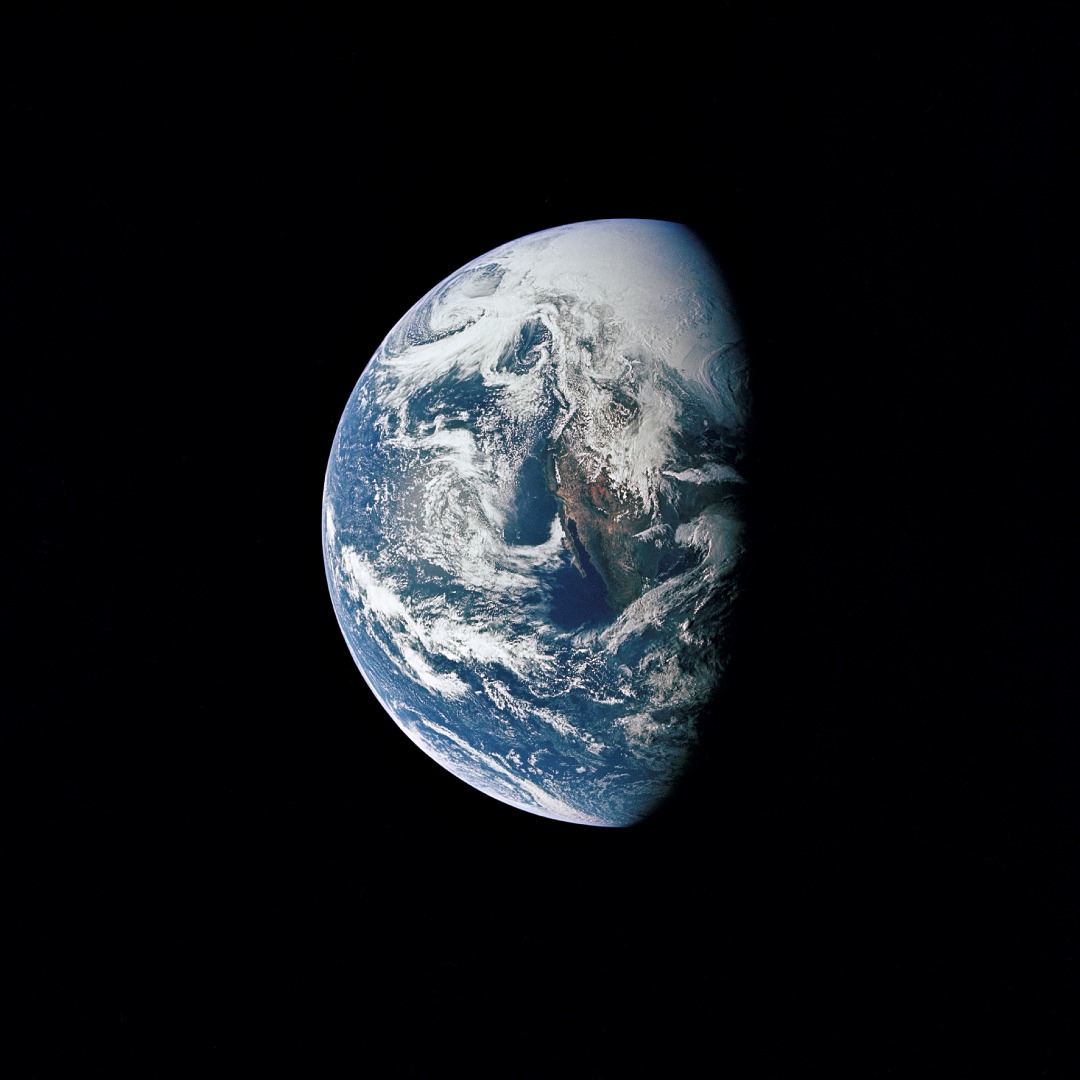 About the Harmony Flight
For someone who always loved space, longed to journey among the stars, or simply found peace and tranquility in the evening sky, orbiting Earth aboard a Celestis spacecraft is a truly befitting way to celebrate and remember a life.  

Join families from around the world at the launch of the Harmony Flight for the ultimate mission of purpose.
The Harmony Flight is scheduled to take place on Tuesday, October 10, 2023. The Harmony Flight will launch aboard the SpaceX Transporter 8 (Falcon 9) mission. 
Earth Orbit Service #11
Celestis Memorial Spaceflight: #24
Mission Name: Harmony Flight
Mission Status: Open For Reservations
Launch Location: Vandenberg SFB California
Launch Date: October 10, 2023
Launch Experience
The Celestis Excelsior Flight will launch your loved one into Earth Orbit, fulfilling the dreams of spaceflight of all those on board this memorial spaceflight. Once launched, you can track the Excelsior Flight as it joins other Celestis memorial spaceflights currently orbiting Earth. You will have the chance to share stories about your loved one, to make new friends, and to witness the power and grandeur of a launch into space: It is an experience you will cherish for years. If you cannot attend in person, you can view the proceedings live, via webcast. This will be Celestis' ninth Earth Orbit mission.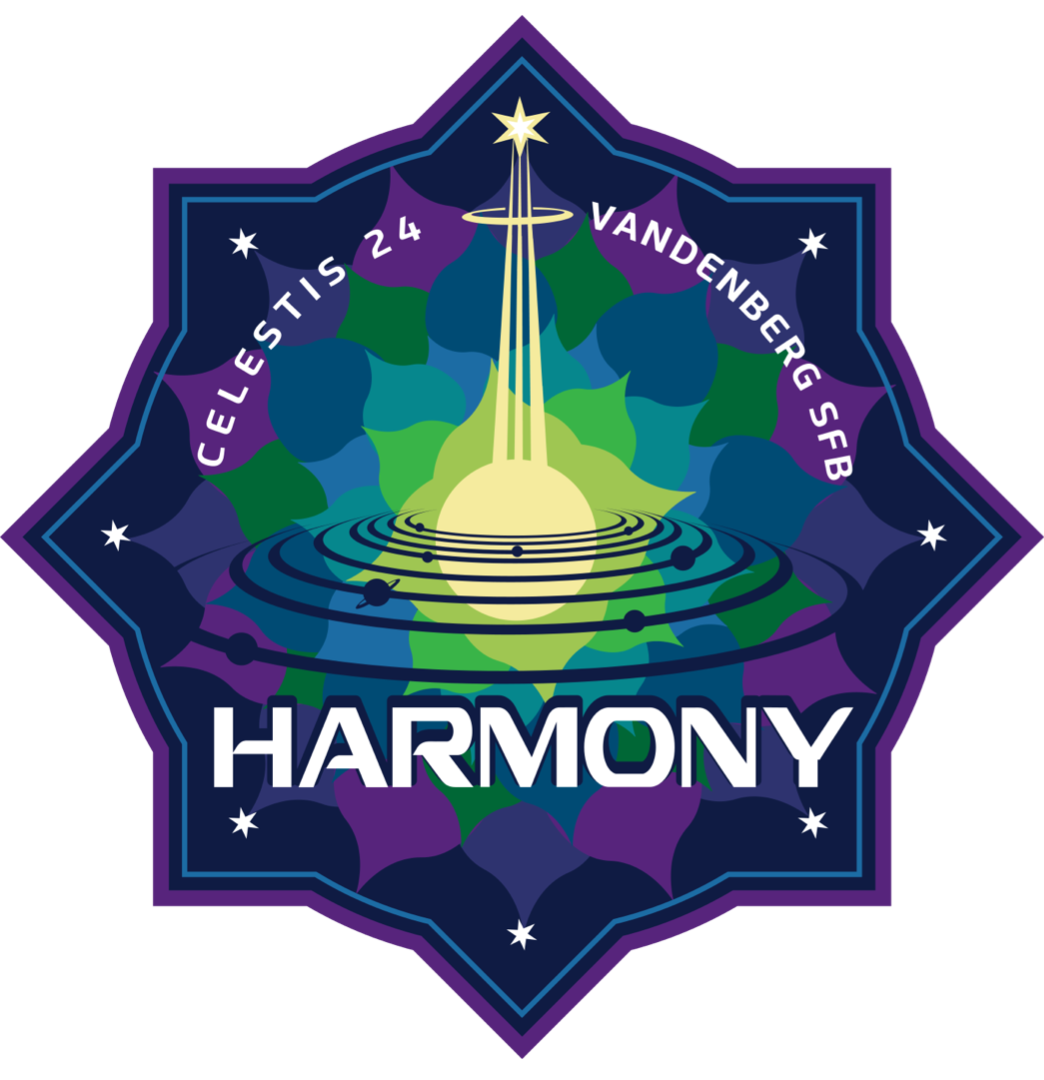 Harmony Flight Mission Logo
The Harmony Flight, launched from Cape Canaveral, Florida is the 24th Celestis mission, the 11th Earth Orbit mission.  Harmony is the quality of creating a pleasing and consistent whole, forming an agreement or concord.  Often used in association with the word "peace" and together promising long lasting value, harmony is a state or quality to be sought.  For those onboard Harmony, there is a sense of being at one - in harmony - with the universe.  For the families and loved ones of those onboard, there is the intent to re-establish harmony in their own lives as they celebrate and remember.
In Harmony of the Universe, Johan Kepler integrated theoretical astronomy and music, showing that the motions of the planets employ the same numerical ratios as the most harmonious musical scales. Kepler's "harmonic law" still describes how planets and stars and satellites and galaxies revolve around one another in space.
In the Space Age, the name Harmony has been given to two high profile space station missions.
The Harmony module on ISS acts as an internal connecting port and passageway to international science labs and cargo spacecraft. Harmony is a utility hub, providing air, electrical power, water, and other systems essential to support life on the station.
On 29 April 2021, a Chinese Long March 5B rocket successfully launched the core module of China's space station. Named Tiānhé (Harmony of the Heavens). 
The Harmony Flight logo is from well-known designer and illustrator Eric Gignac. Eric's portfolio also includes co-design of NASA Space Shuttle mission patches for the STS 128 and 133 missions.
Opens in a new window. Opens an external site. Opens an external site in a new window.
Subscription Result
Note: It is our responsibility to protect your privacy and we guarantee that your email address will be completely confidential.
× Close