Watch Our Video About The Celestis Experience
Share
Watch Our Video About The Celestis Experience

:
https://www.youtube.com/watch?v=3zWi1g1TwH0&list=PLqgPOyGPGt0M-rdhby1jM24OGCYE_uiQm
The Conestoga Flight Video
We invite you to watch this beautiful video showing what families and friends of those on board Celestis' Conestoga Flight experienced as they fulfilled their departed loved ones' dreams of spaceflight at Spaceport America in October 2014.
 You'll see the non-sectarian memorial service where families and friends of those on board the mission shared their memories of their departed loved ones.  You'll see the families touring the launch pad and mission control.  You'll see the launch from the striking setting of the New Mexican desert.  And you'll see families reacting to the launch they've just witnessed. Leaving Earth to touch the cosmos is an experience few have ever known, but many have often dreamed of. Each of
the participants aboard The Conestoga Flight
shared the dream of exploring the great unknown and the desire to take part in the opening of the space frontier. The Conestoga Flight was dedicated to each of them and paid tribute to their families and their loved ones. The conestoga wagon embodied the spirit of the pioneers as they moved out west. They took what they had, they built their wagons, they got as far as they could and then they moved on. It was appropriate for the participants aboard this memorial spaceflight to be on a mission named after the conestoga wagon. The Conestoga Flight was the 13th Celestis Memorial Spaceflight.  This
Celestis Earth Rise Service
mission was launched aboard the SpaceLoft XL launch vehicle developed by UP Aerospace, Inc. Liftoff occurred at 7:33 am MDT (9:33 am EDT, 1:33 pm GMT), Thursday, October 23, 2014 from Spaceport America, New Mexico.
Celestis missions are environmentally friendly in that no cremated remains are released into space. The Celestis Earth Rise spacecraft containing the cremated remains stays attached to the rocket as it flies into space and returns to Earth. The cremated remains — still sealed inside their individual, flown capsules — are then returned to their loved ones as a keepsake.
Further Reading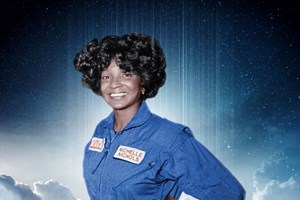 When Star Trek's Nichelle Nichols died in late July at age 89, she was lauded as the trailblazer she was during her lifetime. However, her story is far from over. In early 2023, she will fly alongside the DNA of her son, Kyle Johnson, aboard Celestis' Enterprise Flight. In addition, the Nichelle Nichols Foundation – announced today, on what would have been her 90th birthday – will continue to promote diversity in STEM fields.
By
Celestis
Opens in a new window.
Opens an external site.
Opens an external site in a new window.
Subscription Result
Note: It is our responsibility to protect your privacy and we guarantee that your email address will be completely confidential.
×

Close