The New Frontier Flight - Looking Back and Looking Forward
Charles M. Chafer
Co-Founder & CEO, Celestis, Inc.
On May 22, 2012, the world watched as a Falcon 9 rocket lifted off - destined for the International Space Station - conducting NASA's first-ever commercial resupply mission. At a private location near the launch pad, hundreds of spectators watched in awe - they had a very special interest in the mission.
Launched aboard the powerful rocket were Celestis Flight Capsules containing a symbolic portion of the cremated remains of more than 300 individuals from more than twenty nations. While Celestis capsules had been launched before by SpaceX, this was the first time the workhorse Falcon 9 had hosted a Celestis payload.

Contact us for more information or to receive launch updates
The night sky was washed out by the bright flash of the rocket's engines, by the time the distant rumble turned to a roar Falcon was already miles down range. As the first stage separated and re-entered the atmosphere - this was before Falcon 9 stages were returned and reused - the flaming re-entry created for a moment the outlined image of a heart, a most appropriate symbol honoring those on board.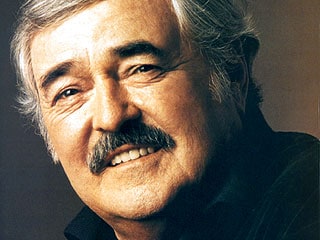 Celestis was honored to fly Star Trek actor James "Scotty" Doohan into Earth orbit on the Celestis New Frontier Flight
Among those on board, only L. Gordon Cooper - Mercury and Gemini astronaut - was making a return trip to space from historic Cape Canaveral. For everyone else, including legendary and beloved Star Trek actor James "Scotty" Doohan, it was their first launch. Many of the guests remained at the viewing site the requisite 90 minutes to confirm the first successful orbit of the New Frontier Flight. Eventually everyone departed, having experienced three deeply compelling days of celebration and remembrance, to their homes around the world where they tracked the progress of the mission on their computers and mobile devices for the many more orbits that followed, knowing they had fulfilled the dream of Spaceflight for their loved one.

Skylab Astronaut William Pogue will return to Earth orbit on the Celestis Heritage Flight
Celestis will return to the Cape soon. The Heritage Flight, currently scheduled for Q4 of this year, will carry more than 200 participants to orbit housed aboard the Surrey Satellite Technologies US OTB-1 satellite. OTB-1 (Orbital Test Bed 1) will be launched by a Falcon Heavy rocket - the largest rocket on the planet - from legendary Pad 39A at NASA's Kennedy Space Center. Once again Celestis will host three days of launch-related activities and will bring families from around the world to the closest safe and available viewing site for an incredible launch experience. Once again we'll have one participant making a return flight to space from the Cape - we are honored to include Skylab astronaut William Pogue as a participant on the Heritage Flight.
Celestis and Surrey staff next to the OTB-1 after integrating the first set of Celestis capsules into the satellite.
Image credit: Surrey Satellite Technology, US
As I write this tribute to the New Frontier Flight of five years ago, there are still a few weeks before we close reservations for the Heritage Flight and conduct the final payload integration at Surrey. Once OTB-1/the Heritage Flight is shipped to the launch site, we'll begin the countdown for Heritage and to the next Celestis mission.
For more than twenty years and through 14 missions to date Celestis remains the pioneer and iconic global leader in providing memorial spaceflight experiences for a global public. We're proud of what we do and the care with which we help people fulfill the dream of spaceflight for themselves and loved ones.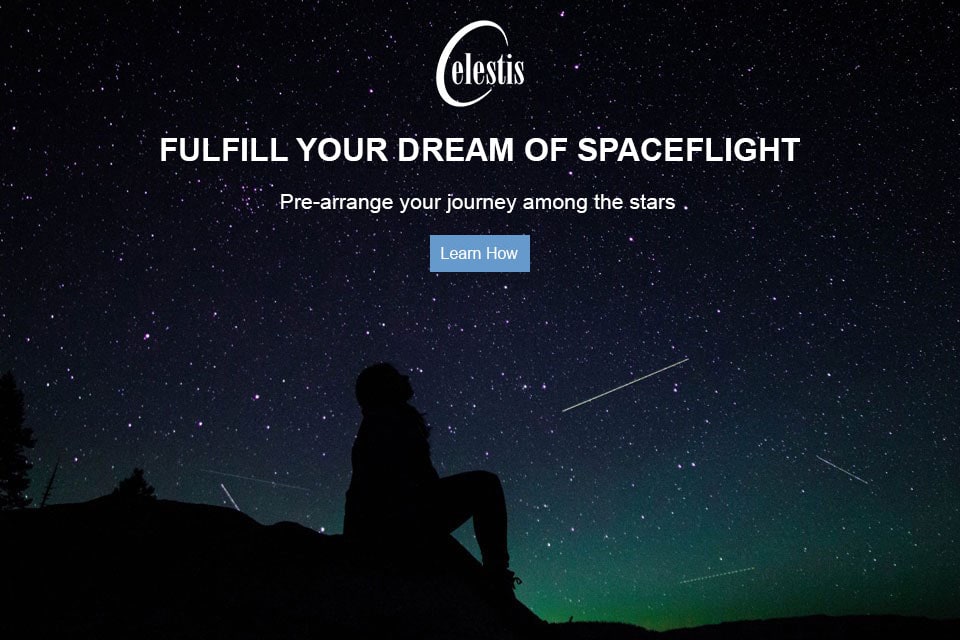 Further Reading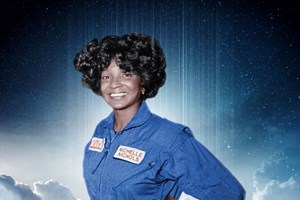 When Star Trek's Nichelle Nichols died in late July at age 89, she was lauded as the trailblazer she was during her lifetime. However, her story is far from over. In early 2023, she will fly alongside the DNA of her son, Kyle Johnson, aboard Celestis' Enterprise Flight. In addition, the Nichelle Nichols Foundation – announced today, on what would have been her 90th birthday – will continue to promote diversity in STEM fields.
By
Celestis
Opens in a new window.
Opens an external site.
Opens an external site in a new window.
Subscription Result
Note: It is our responsibility to protect your privacy and we guarantee that your email address will be completely confidential.
×

Close